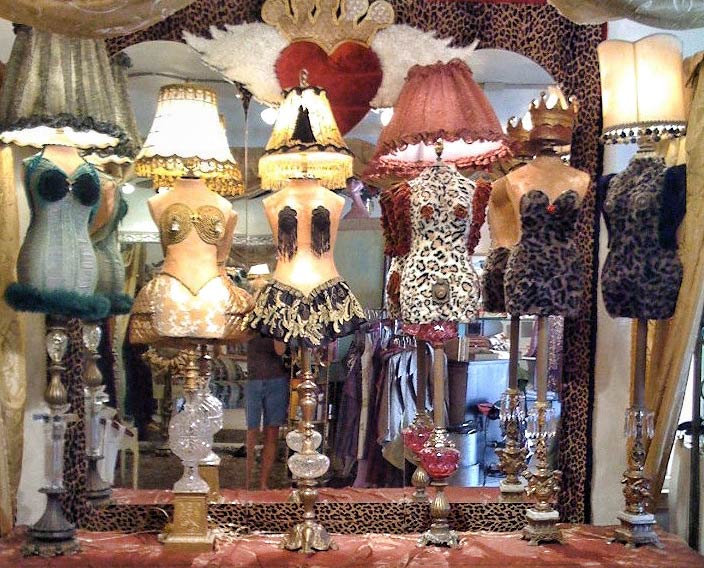 If you are unfamiliar with the term, functional art is a work of art that also serves a utilitarian function, i.e. chairs made in a design or covered with a fabric that is a genuine original work of art. This is what you will find when you see Ann Booth Designs for Hoity Toity in Studio City, CA!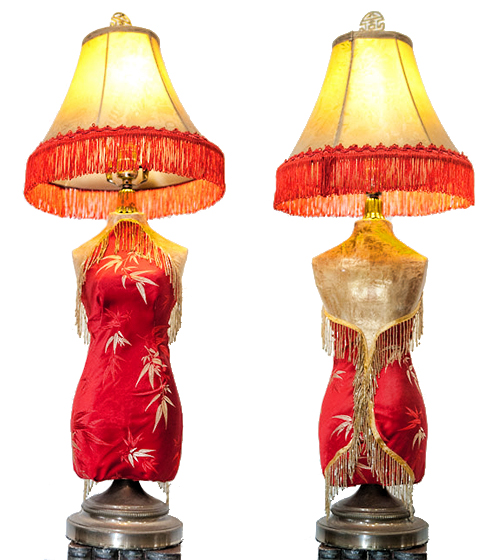 Dainty Asian Gal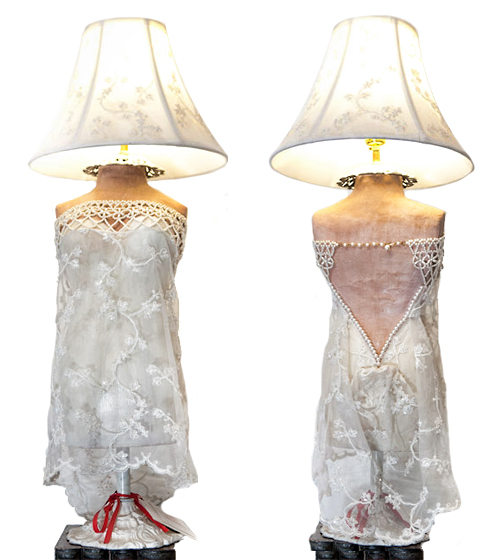 The Bride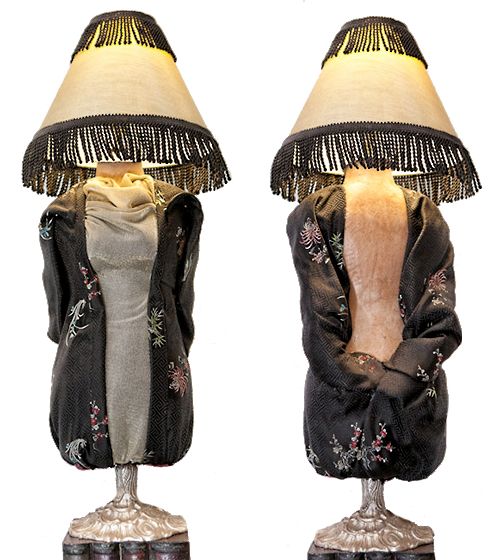 Pensive Asian Gal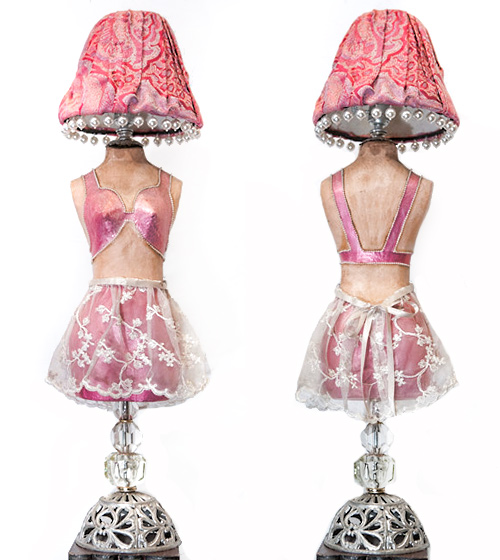 Dainty Darling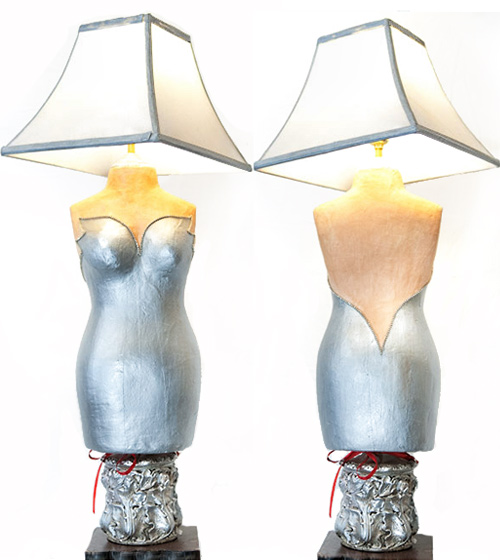 Martini Girl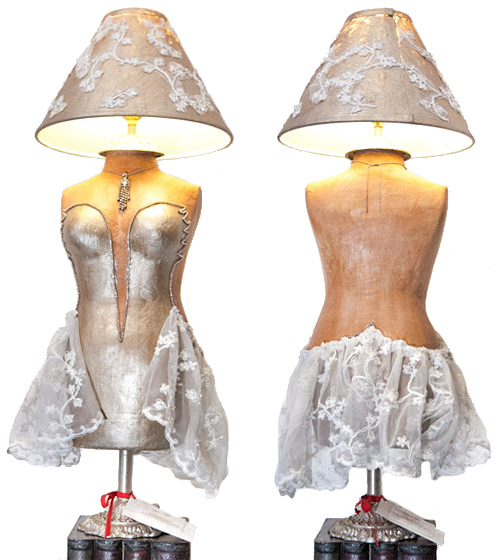 Femme Fetale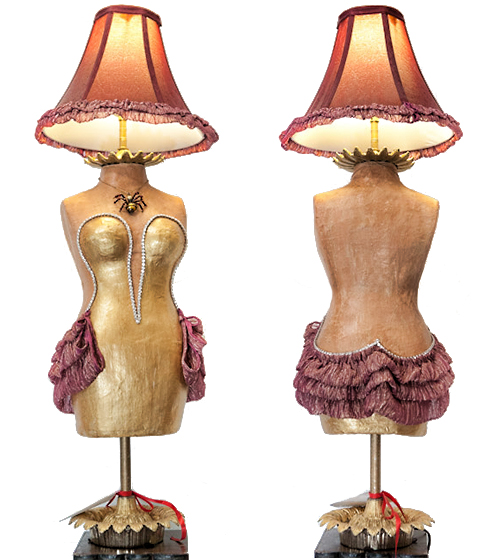 Party Gal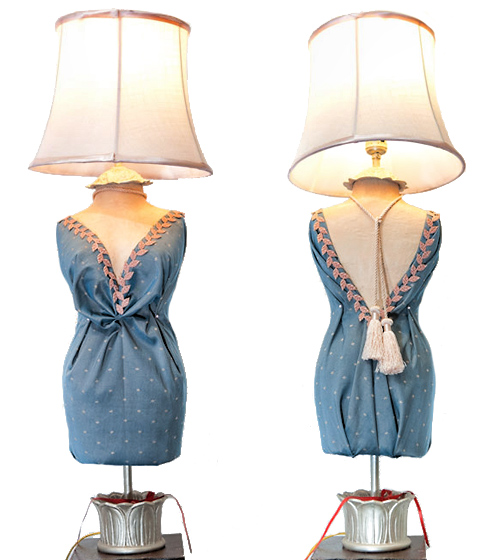 Miss Sophisticate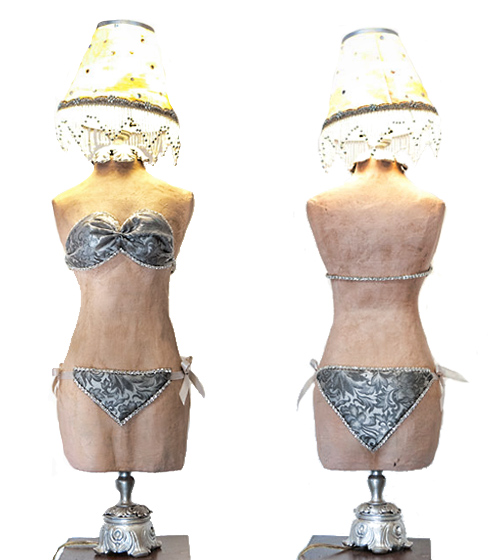 Bathing Beauty
Ann Booth Designs for Hoity Toity offers a number of functional art pieces, including ornamental Botice Lamps in the style of Ann Booth's women's clothing. These rare and decorative pieces are sure to set off the décor of your home interior and will have your guests captivated by their unmistakable artistic quality.
Though functional art is often up on a shelf, seen only as a piece of art, Ann Booth's functional art items are not only meant to be displayed, but also to be useful. Nevertheless, she would not be offended if you were so taken by your functional art piece that you chose to place it where visitors could look but not touch!
Ann Booth's functional art is noticeably reflective of her background in boutique fashion. These trendy creations embody the sleek elegance of her clothing lines to offer a truly feminine touch to your bedroom, bathroom, study, living room or anywhere you might desire. Wherever you choose to place your functional art, you will see that her positively dashing eye for fashion shines through!
You can peruse the website or swing by her store to see her full range of functional artwork available exclusively by Ann Booth Designs at Hoity Toity. There you can purchase room-accentuating items that no one else in town will have!